Hurricane Florence Looks Truly Terrifying From Space
Satellite images that NASA, the National Oceanic and Atmospheric Administration, the International Space Station and U.S. astronaut Ricky Arnold shared on Twitter Monday highlighted the hurricane's potential to cause devastation:
Cameras outside the station captured views of Hurricane Florence in the Atlantic at 8:10 a.m. EDT Sept. 10. With winds of 115 miles an hour it could make landfall along the eastern seaboard of the U.S. late Thursday or early Friday. pic.twitter.com/DhEHhSeeDx
— Intl. Space Station (@Space_Station) September 10, 2018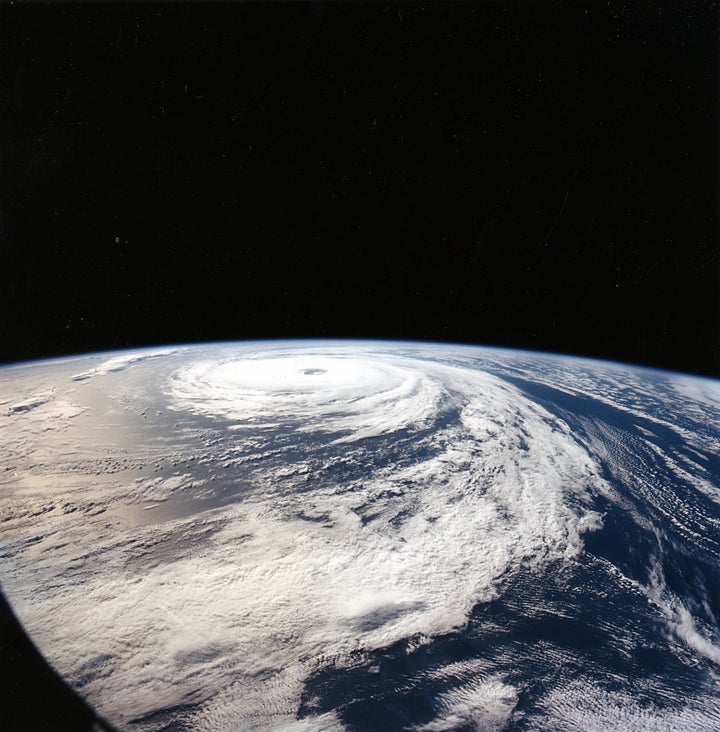 UniversalImagesGroup via Getty Images
On Monday, officials ordered the evacuation of some 1 million people from the South Carolina coastline as the Category 4 storm swirls towards the state. It is expected to make landfall on Thursday.
CORRECTION: A previous version of this story misstated the last name of Ricky Arnold as Wilson.
Read More