No. 10 Tigers turn back Rams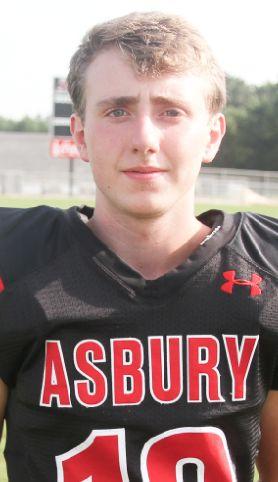 CEDAR BLUFF — No. 10 Cedar Bluff rolled to a 37-0 victory over Asbury on Friday night in the Class 2A, Region 8 football opener for both teams.
The Rams (1-2) played a turnover-free game and forced two turnovers by the Tigers.
Cedar Bluff's Ivory Starr returned the opening kickoff 80 yards for a touchdown. Luke Hampton was 6-of-7 passing for 97 yards and two touchdowns, and he also rushed for a score.
Chris Conley rushed 18 times for 74 yards to lead Asbury's offense. He collected five tackles on defense.
Bill Nelson's 15 tackles topped Asbury. He added a fumble recovery.
Charlie Minton made 12 tackles, Junior Jimenez seven and Mason Aguilar six for the Rams.
Asbury will host Region 8 rival North Sand Mountain on Friday in its second-ever home game. Kickoff is scheduled for 7 p.m.
Read More