Entertainment

Here Are John Waters' 10 Favorite Films of 2018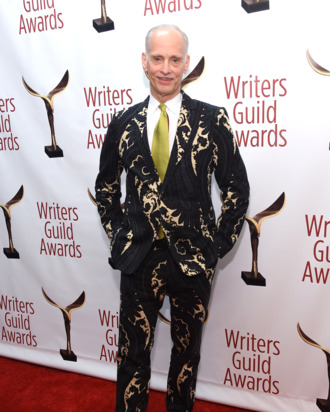 John Waters. Photo: Jamie McCarthy/Getty Images
John Waters released his annual cinematic top ten list on Artforum, and his number one must-see of 2018 is a French musical about Joan of Arc. "The actors themselves seem like they might burst out laughing, but this is no joke," he wrote. "It's the best movie of the year. You'll hate it." It should come as no surprise that John Waters' criteria for feel-good movie are not the same as you or me. Custody, for example was a feel-good hit because of how good it is at making you feel bad. Waters also heaped praise on American Animals ("Adolescent group madness is a beautiful thing to watch"), Blindspotting ("You'll squirm. You'll identify. You'll choke on your own gentrified excuses"), and Nico, 1988 ("'Is junkie dignity possible?' The answer is no").
1. Jeannette: The Childhood of Joan of Arc2. American Animals3. Nico, 19884. Mom and Dad5. Blindspotting6. The Green Fog7. Custody8. Sollers Point9. Let It Fall: Los Angeles 1982-199210. Permanent Green Light
Read More
Leave A Comment
More News
Disclaimer and Notice:WorldProNews.com is not the owner of these news or any information published on this site.