See Beyoncé's Best Looks from Her On the Run II Tour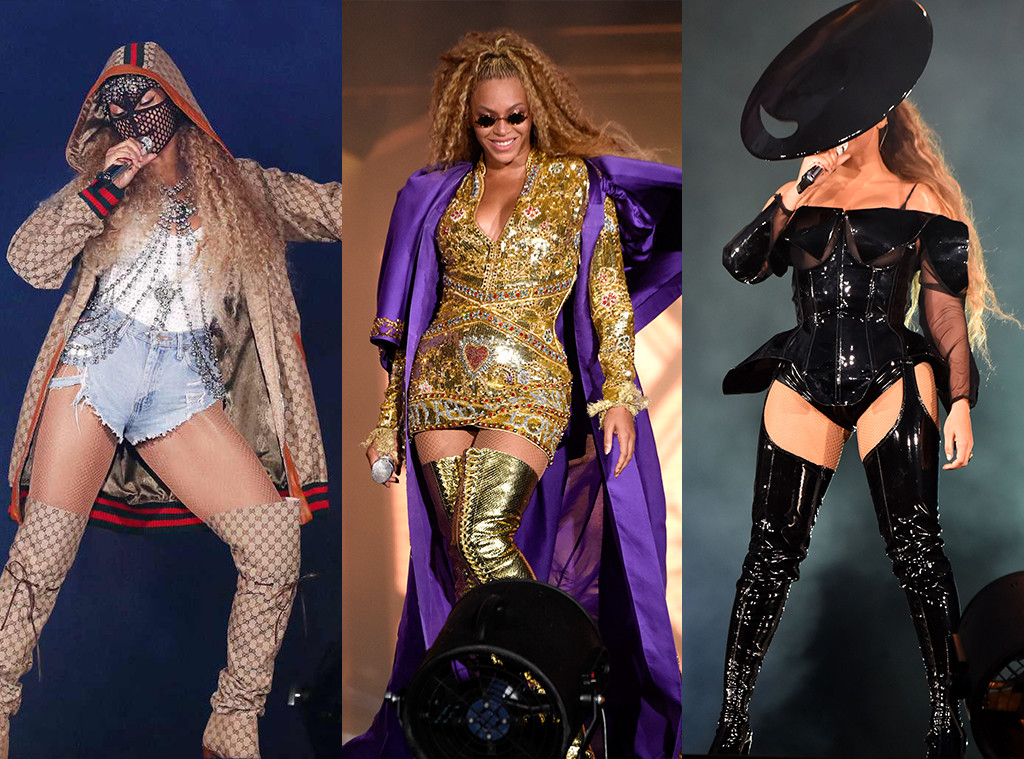 PictureGroup/REX/Shutterstock; Kevin Mazur/Getty Images for Parkwood Entertainment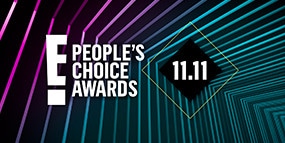 Slaaaaaaaaaay!
We all know Beyoncé earned the nickname Queen Bey for a reason.
The superstar is music royalty, after all.
So, it comes as no surprise that Bey is a finalist in two different categories at this year's E! People's Choice Awards.
Beyoncé is up for Style Star of 2018 as well as Concert Tour of 2018, for her joint On the Run II Tour with husband Jay-Z.
It's fitting that the music mogul is a finalist for both of these awards, considering her fierce fashion onstage is part of what makes the OTRII Tour so much freaking fun!
The legend is duking it out against other concert contenders like Taylor Swift, Britney Spears, Katy Perry, and Super Junior, but we really think her stellar style could tip the scales in her favor.
After all, Bey truly knows how to rock a look like no other!
If you didn't have a chance to see the artist in all her glory before the tour wrapped last month, we've got you covered!
From Givenchy and Gucci to Laquan and Balmain, the singer was dripping in designer creations while she strutted her stuff at stadiums across the globe.
Not to mention, each extravagant ensemble had our jaws dropping in awe with every costume change.
One moment we're watching the stunner sine in an irresistibly iridescent outfit, the next she's stopping the show in a glittery gold dress and royal purple cape...an aesthetic only fit for a queen!
Plus, we simply must single out that all-black iconic latex look. Yes, please!
The singer even rocked multiple masks and, of course, bodysuits upon bodysuits upon bodysuits throughout the legendary tour.
As you can clearly see below, Beyoncé's style alone is enough to earn her that finalist spot for the Concert Tour of 2018 category.
But will she win? You'll have to watch the 2018 PCAs on Nov. 11 to find out.
For now, bask in the glory that is the best looks from the On the Run II Tour below.
PictureGroup/Shutterstock
Get Those Angles Right
Beyoncé brings a curve-enhancing, geometrical mini dress to the stage with matching boots and voluminous hair for a look we can't help but love.
Larry Busacca/PW18/Getty Images
For the Frill of It All
With all of her badass looks, the pop star switched it up with an ethereal gown and pumps.
Splash News
Shinin', Shinin', Shinin'
Queen Bey resembles a golden chandelier with a sparkling bodysuit and matching thigh-high boots.
Article continues below
Larry Busacca/PW18/Getty Images for Parkwood Entertainment
Orange Obsessions
Bey pairs glittering pumps and a mic with a knock-out orange satin gown.
Larry Busacca/PW18/Getty Images for Parkwood Entertainment
Pearl Princess
The brilliance of this pearl-embellished bodysuit is in the details.
Kevin Mazur/Getty Images For Parkwood Entertainment
Make Way for the Queen
With a look fit for only a true royal, Yoncè kills it in this flowing royal-purple Dundas cape, a bejeweled blue and gold halter dress and black frames. The only thing missing is the crown.
Article continues below
Andrew White/Parkwood/PictureGroup
On The Prowl
Meow! A cheetah bandanna, a cat suit and thigh-high boots? This is a look we'd all love to sink our claws in.
Kevin Mazur/Getty Images For Parkwood Entertainment
Too Hot to Handle
The "Ring the Alarm" singer is known for showing her wild side, and in this flaming fluffed, oversize, cheetah-print jacket, queen Bey definitely turned up the heat.
Kevin Mazur/Getty Images For Parkwood Entertainment
Bodysuit Beauty
Bey loves a good bodysuit and we can clearly see why! This black Givenchy number that she paired with thigh-high boots really shows off all of her amazing assets.
Article continues below
Raven Varona/Parkwood/PictureGroup
Patterns of Perfection
The mega-star mom of 3 showed off her striking figure in this vibrant, netted, body-con dress complete with her signature blonde flowing locks, flesh-tone tights, and earnings from Gigi Hadid's collection with Messika.
PictureGroup/REX/Shutterstock
Businesswoman Glitz
The Lemonade singer wore a glittering bodysuit with a matching blazer custom made by Laquan Smith, paired with her go-to fishnet nude tights and transparent boots.
PictureGroup/REX/Shutterstock
Gucci Gang
There are so many epic components of this outfit. Between the custom Laroxx mask, Gucci thigh-high boots, Gucci x Dapper Dan jacket, statement body jewelry and hip-hugging shorts, this singer reigns concert style.
Article continues below
Kevin Mazur/Getty Images
Iridescent Outerwear
This glittering trench coat along with the bodysuit and boots are epic enough to keep the attention of a stadium. We can thank Balmain for this.
Kevin Mazur/Getty Images
World Domination
The "Shining" singer pairs powerful and sultry fashion with a Mugler patent leather corset and Maison Michel hat.
BACKGRID
Queen of the Jungle
Rawr! Queen Bey opts for red-tinted leopard print bodysuit and over-the-knee boots.
Article continues below
Kevin Mazur/Getty Images
Royal Dressing
The epic gown, with a removable skirt, comes courtesy of Givenchy's Claire Waight Keller, the designer behind Meghan Markle's wedding dress and Rihanna's Ocean's 8 premiere dress.
Read More