11 best open world games on PC today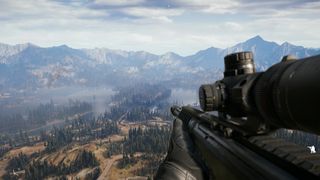 Introduction
Now that the best gaming PCs are more powerful than ever and the best PC games are capable of building worlds like we've never seen, there's never been a better time to play the best open world games on PC. Even game franchises that used to be linear story experiences are embracing the open world format, even on consoles like the Xbox One X and PS4 Pro. Just take a look at the Witcher 3: Wild Hunt or Shadow of the Tomb Raider, and you'll get where we're coming from.
But, it's not just the newcomers that matter. Games like Assassin's Creed Odyssey and Grand Theft Auto V are the pedigree of open world game design. There are even plenty of indie games that have adapted to this open world style.
Still, because there are just so many open world games out there, and each demands so much time, it's important to only play the best open world games – luckily you'll be able to stock up on Black Friday and Cyber Monday. Fortunately, we here at TechRadar have put in the time (maybe even too much) to find the most beloved open world games, and we've picked out some of our favorites. So, read on to find the best open world games you can buy today.
Gabe Carey has also contributed to this article
Check out our Linux vs Windows vs Mac - OS comparison video below.
Prev Page 1 of 12 Next Prev Page 1 of 12 Next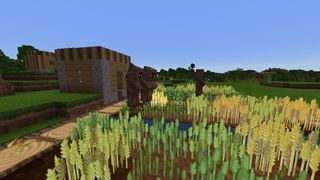 Minecraft
You know what's going on here. Minecraft is so overwhelmingly popular that basically everyone and their mother knows what it is – exploration and crafting in a blocky, bright 8-bit world. And, when night falls or when you go deep underground, monsters come out… and that's not just on the multiplayer servers.
No matter what platform you play Minecraft on – and it's on basically every platform – the fundamental experience remains the same. If you want to create a moving replica of Mark Hamill's face or the hanging gardens of Babylon exclusively out of dynamite, you can do it in Minecraft – that's why it's one of the best open world games, you can do anything.
Prev Page 2 of 12 Next Prev Page 2 of 12 Next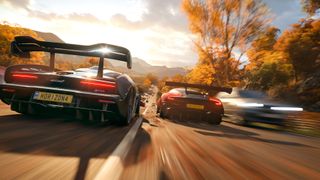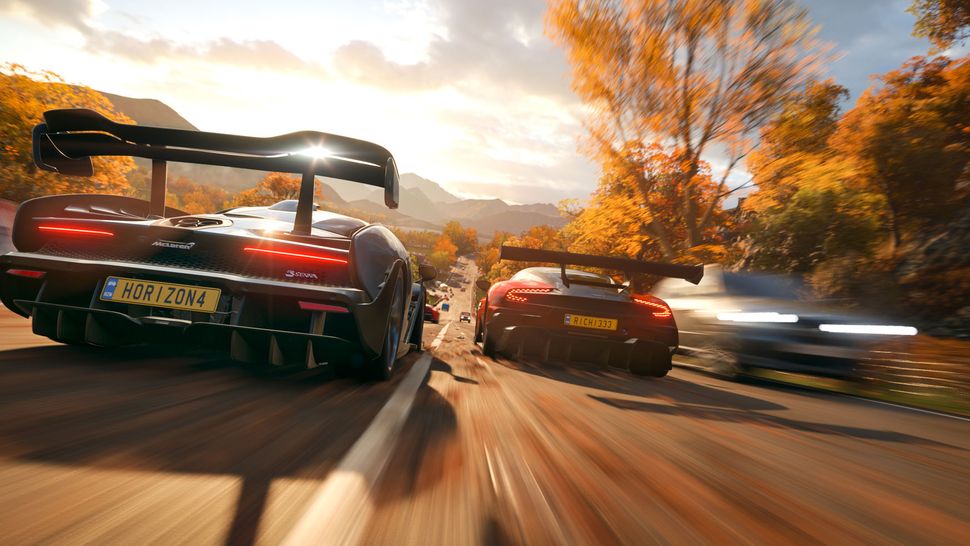 Forza Horizon 4
Yeah, we hear you 'Forza is a racing series, it doesn't belong here' but you're only half right. Yeah, it's a racing series, but the Forza Horizon series has always been among the best open world games. And, Forza Horizon 4 takes the winning formula of this off-shoot of the Forza Motorsport franchise and perfects it.
Not only are all of the systems that were in place in 2016's Forza Horizon 3 present here, but they're refined to create one of the smoothest open world racing games we've ever had the pleasure to play.
The map is a little bit smaller than the previous offering, but Forza Horizon 4's world changes seasons every week, changing how each track plays every time you play it (or, at least until you've played it on 4 separate weeks). Simply put, Forza Horizon 4 is one of the most fun racing games on the market, and with all the added open world content – like collectable cars and randomly placed ramps – it's one of the best open world games on the market.
Prev Page 3 of 12 Next Prev Page 3 of 12 Next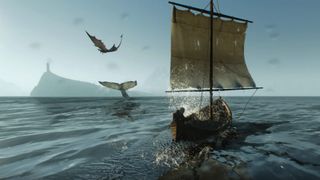 The Witcher 3: Wild Hunt
The first two Witcher games were compelling, complex and difficult, but only enjoyed minor success. However, all the word of mouth about the first two games finally paid off when the Witcher 3 came out and absolutely blew up. It was a massive step up in quality, too, and probably one of the best RPGs of all time. You step in the role of Geralt, a mutated monster hunter, or witcher, and search the world for your adopted daughter in a medieval world ravaged by war.
This is one of the best open world games of all time – the uniquely well-realized world blows something like Skyrim out of the water. Geralt can walk, ride or sail across the war ravaged lands of Novigrad and Velen, or sail across the monster-riddled and frost-ridden islands of skellige in the North. And, in the second expansion, Blood and Wine, you get a whole other region to explore in Toussaint.
You can forage for herbs, explore under the seas or the back alleys of cities and encounter all kinds of folk and creatures.
And the other elements of the game are spectacularly polished as well - limber, agile combat, a deep levelling system, and a storyline with some unusually-smart storylines.
Prev Page 4 of 12 Next Prev Page 4 of 12 Next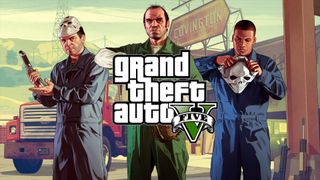 Grand Theft Auto V
Grand Theft Auto V is simply one of the best open world games to have ever existed. It's a huge pastiche of L.A that you can drive, fly or run across. It's an amazing achievement and the fact that it works in multiplayer is astounding.
What makes it such a success is the freedom it gives you. When you're not running around and robbing banks during the campaign, GTA V basically lets you do whatever you want – even if it breaks the game. You can go anywhere, do anything and commit however many atrocities as your wicked heart pleases.
There are also a ton of side activities available. So, in your downtime from creating all kinds of mayhem, you can take up some tennis, yoga, or even kick your feet up and watch some TV. There's a reason this game is so beloved.
Prev Page 5 of 12 Next Prev Page 5 of 12 Next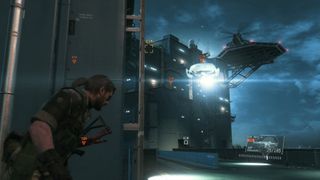 Metal Gear Solid V
The plot may have made less sense than a mumbling monkey with a mouthful of marbles, but Hideo Kojima's swansong was a masterpiece of layered open world mechanics.
In the twin deserts of Afghanistan and Angola, Big Boss, or Venom Snake, has a range of objectives to achieve. He traverses the areas on foot, horseback, or in a variety of ground vehicles. You can take either lethal or non-lethal weapons, and a variety of AI companions.
The world itself is believably bleak, weather-torn and heavily-guarded. Uniquely, it learns from your behaviour - overuse a particular tactic, and enemies will adapt. For example, rely too much on headshots and they'll start to wear metal helmets.
Away from the frontline, you can develop Mother Base by building new facilities and airlifting enemy soldiers, prisoners, resources, vehicles, animals and anything else you want to from the battlefield to beef up your armory.
Prev Page 6 of 12 Next Prev Page 6 of 12 Next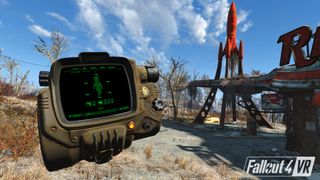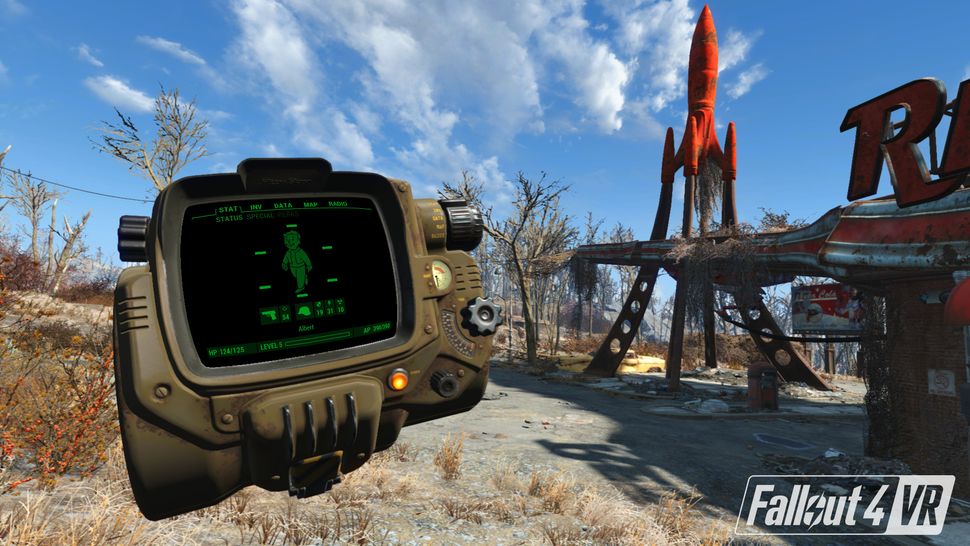 Fallout 4
Bethesda has made a name for itself over the last couple of decades for making some of the best open world games, and Fallout 4 is a fantastic example of why. You'll be able to traverse a post-apocalyptic Boston, where you'll explore the ruins of the city in all it's retro-futuristic glory.
While the plot ultimately revolves around rescuing your child from their kidnappers, you'll ultimately forget about it altogether as you do side missions and plunder a ton of loot from super mutants and bandits.
And, even once you get everything done (if you ever get everything done), Bethesda's games have a tendency to be immensely replayable thanks to the way different character builds can interact with the world around you.
Prev Page 7 of 12 Next Prev Page 7 of 12 Next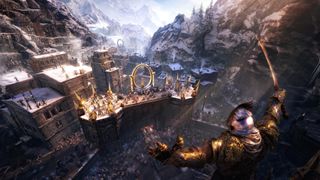 Middle Earth: Shadow of War
When Middle Earth: Shadow of Mordor released way back in 2014, it was praised for its portrayal of Tolkien's Mordor, alongside with its unique nemesis system. The sequel, Middle Earth: Shadow of War takes this concept and turns it up to 11, setting you loose in the last human stronghold in Mordor – and is thus one of the best open world games you can play in 2018.
And, especially after the removal of the microtransactions that plagued the game at launch, the Nemesis system still feels fresh, and the combat is just as good as ever, with a wealth of new skills that you can unlock during its lengthy campaign.
Later on in the game, it will start introducing some RTS elements as you command an army of dominated orcs to retake and hold different strongholds. The Middle Earth series has shown some real innovation, and we can't wait to see what Monolith Studios will be capable of in the future.
Prev Page 8 of 12 Next Prev Page 8 of 12 Next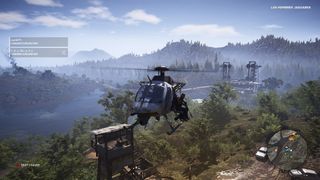 Ghost Recon Wildlands
Last year, Ubisoft took one of the most venerated squad-based shooter series in its arsenal, Ghost Recon, and turned it into an open-world delight. You're set loose in Bolivia, and you're tasked with taking down a drug cartel that has taken power over the region. You're then free to pursue this goal however you feel like.
Ghost Recon Wildlands may be one of the best open world games when you're playing by yourself, but where it really shines is when you're playing with friends. This is because Ghost Recon, at its very core, has always been a tactical shooter that's built around working with a team of AI companions. So, naturally, when you team up with your friends, this gameplay is elevated to another level entirely.
Just keep in mind that this game is gorgeous, and demands a pretty beefy setup to run properly, so make sure you keep an eye on those system requirements.
Prev Page 9 of 12 Next Prev Page 9 of 12 Next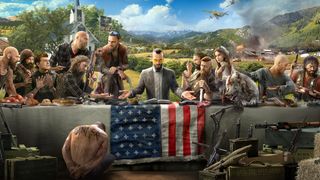 Far Cry 5
Far Cry 5 might just be a benchmark of what the best open world games on PC will look like in 2018. Far Cry 5 is unique in the fact that it allows you to truly go anywhere on the map – and do anything. And, it doesn't water this freedom down by limiting the amount of space you have open to you either, it's perhaps one of the biggest game maps we've ever experienced.
You're dropped into the middle of the Montana wilderness, and while it does feature a loosely connected plot involving cultists or something, that all falls into the background as you wander around and get lost in the massive world Ubisoft crafted here. We still haven't 'finished' this game, but we don't think you're supposed to.
Prev Page 10 of 12 Next Prev Page 10 of 12 Next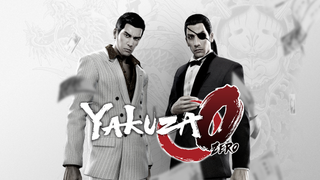 Yakuza 0
Now that a ton of Yakuza games are coming to PC, PC gamers can finally experience the insanity that is so unique to the Yakuza series.
Yakuza 0's map isn't as capacious as some of the other games on this list, but it is dense with activities. Everywhere you turn either has a mini game, a side quest, or some other kind of content that you can interact with. If you've never played a Yakuza game, do yourself a favor and try Yakuza 0 on for size – it's unlike anything else you've ever played, we promise.
Prev Page 11 of 12 Next Prev Page 11 of 12 Next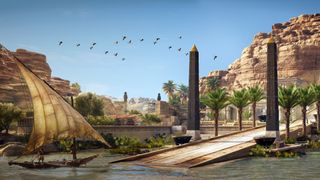 Assassin's Creed Odyssey
Last year's Assassin's Creed: Origins already felt like a revelation of what an Assassin's Creed game could be – replacing many of the gameplay mechanics with what felt more engaging, organic and even fun. However, Ubisoft wasn't done – it has refined everything that made Assassin's Creed: Origins so great and molded it into the best game in the series so far – Assassin's Creed: Odyssey.
Placing you in the middle of ancient Greece as either Kassandra or Alexios, you take on the role of a mercenary trying to find their family. Everything else you do is completely up to you – you choose your alliances, you choose your missions, the world is your oyster.
The fantastic RPG mechanics from Origins make a return in Assassin's Creed odyssey – with some much-needed improvements. In so many ways, this game perfects the legendary series' formula – making for one of the best open world games of all time.
Prev Page 12 of 12 Next Prev Page 12 of 12 Next
Read More